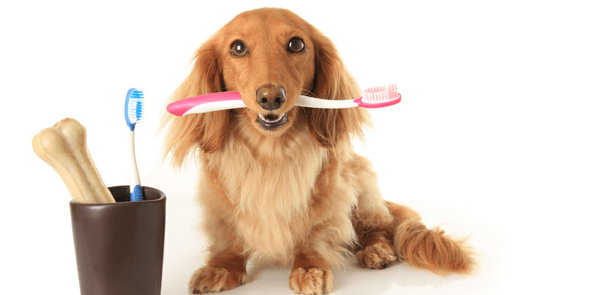 Dental health is one of the most neglected health issues in dogs. Unfortunately, neglected teeth in dogs can lead to other serious diseases, some of which are fatal. Few dogs show signs of dental disease, so it's up to the family and veterinarian to uncover what may be a hidden – and oftentimes painful – condition.
According to the American Veterinary Dental College, dental disease is at the top of the list of medical problems among dogs today. In fact, 80 percent of dogs will suffer periodontal disease by the age of three.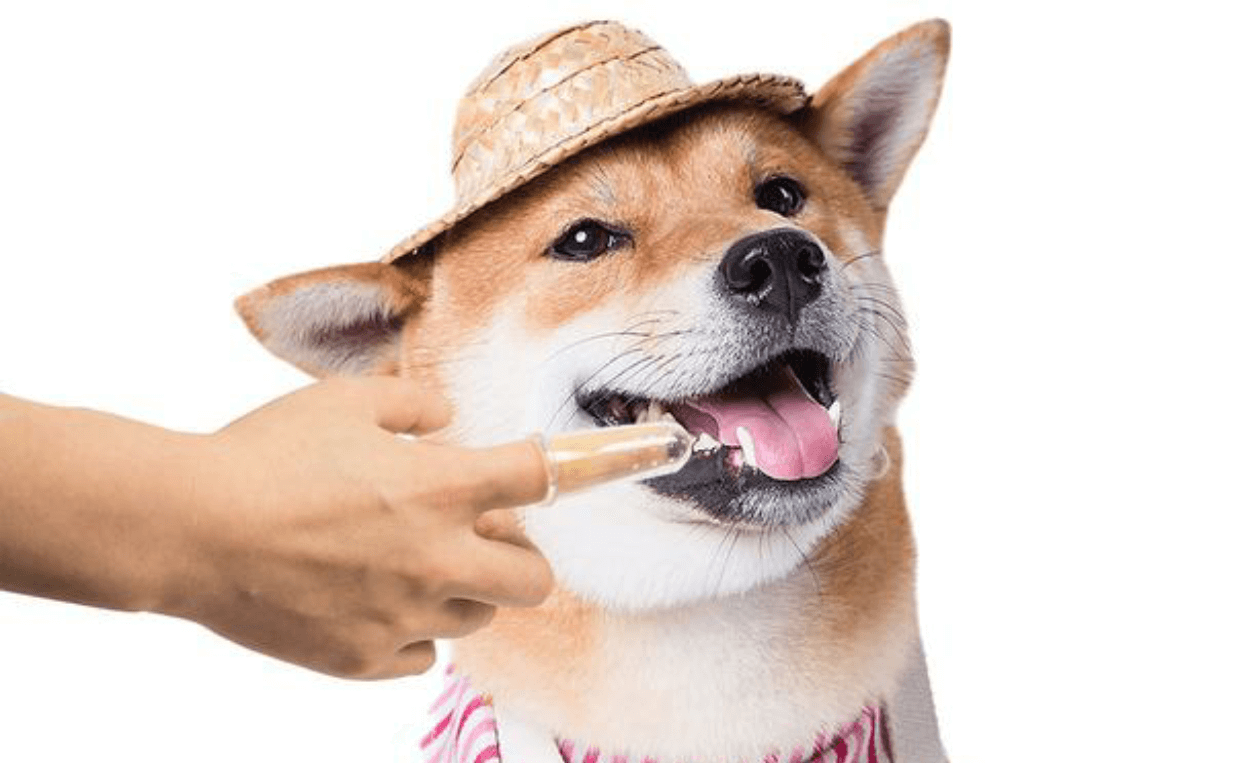 Neglecting Your Dog's Oral Health Can Have Serious Consequences
Studies have found that periodontal disease in both humans and dogs can be linked to diseases in other parts of the body, such as the kidneys, liver, heart and lungs. It can also be linked to complications related to diabetes, pregnancy and even cancer.
Serious health concerns can be made worse by the constant presence of bacteria from inflamed or bleeding gums being flushed into the bloodstream. The good news is that many of these diseases improve – or even heal completely – once the dental disease is resolved and good oral hygiene is maintained.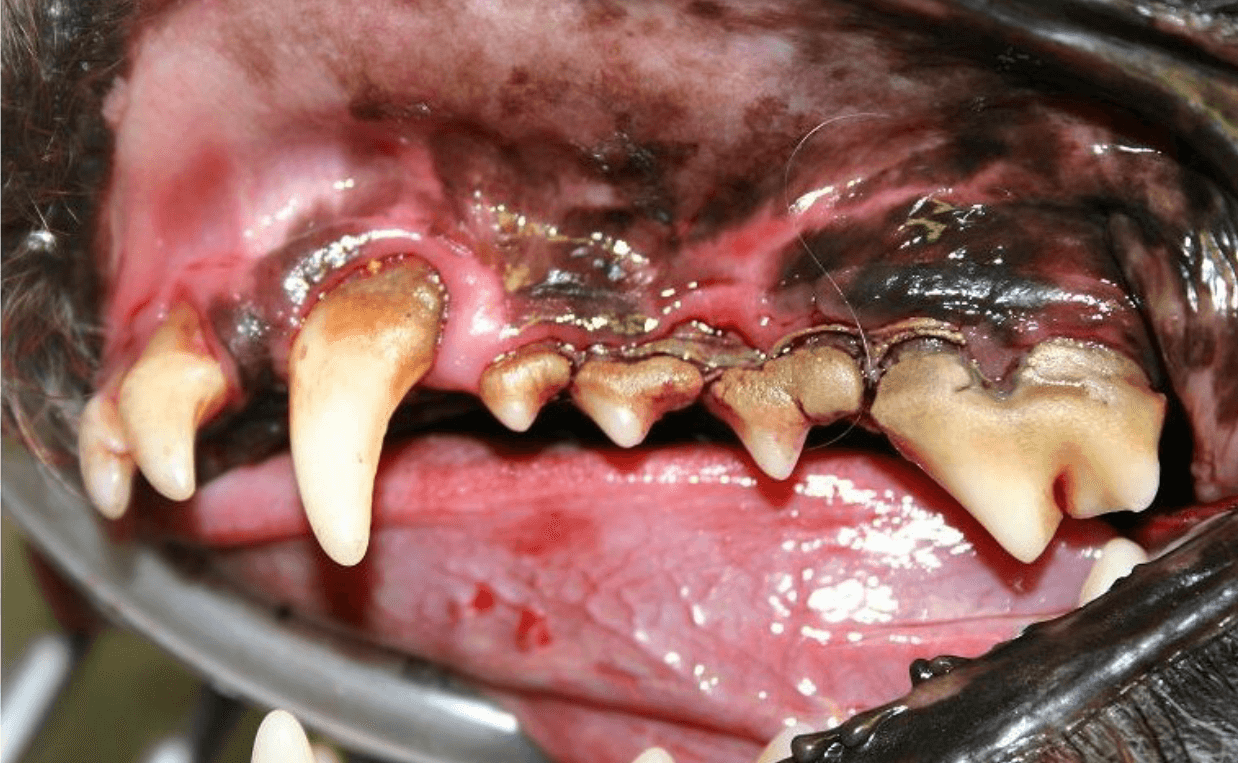 How to Recognize Dental Disease in Dogs
Detecting dental disease in dogs is an important key to ensuring your dog has a long and healthy life.
Here's what to look for:
Bad breath
Inflamed gums
Plaque and tartar build up on your dog's teeth
A swollen jaw from an abscess (check for a lump under your dog's eye socket or on your dog's lower jaw close to the neck)
Trouble chewing
Nasal discharge and sneezing.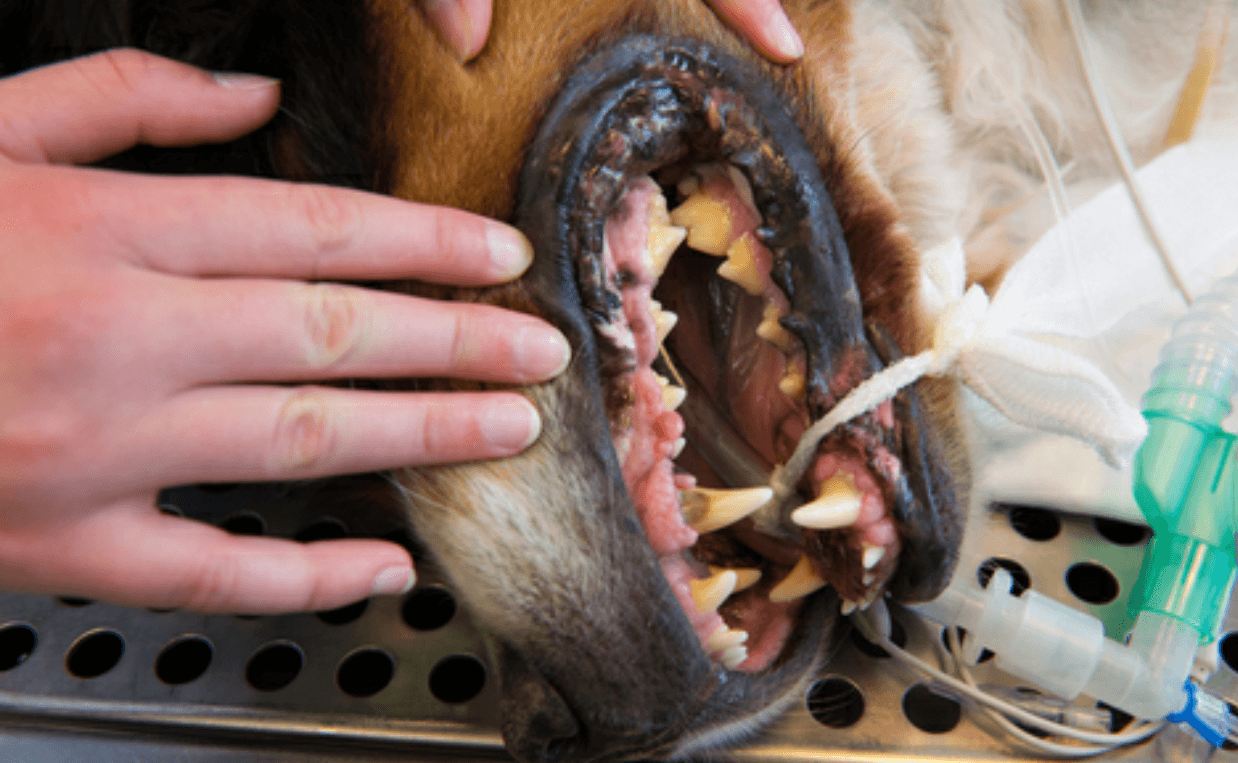 If you suspect your dog has dental disease, make an appointment with your veterinarian sooner rather than later. Your vet will most likely request a blood screen to detect any signs of systemic organ problems before placing your dog under anesthesia for a dental cleaning.
Here is a short video (2:34 minutes) about periodontal disease in pets.
How to Prevent Dental Disease in Dogs
Here are 6 tips for preventing periodontal disease in dogs.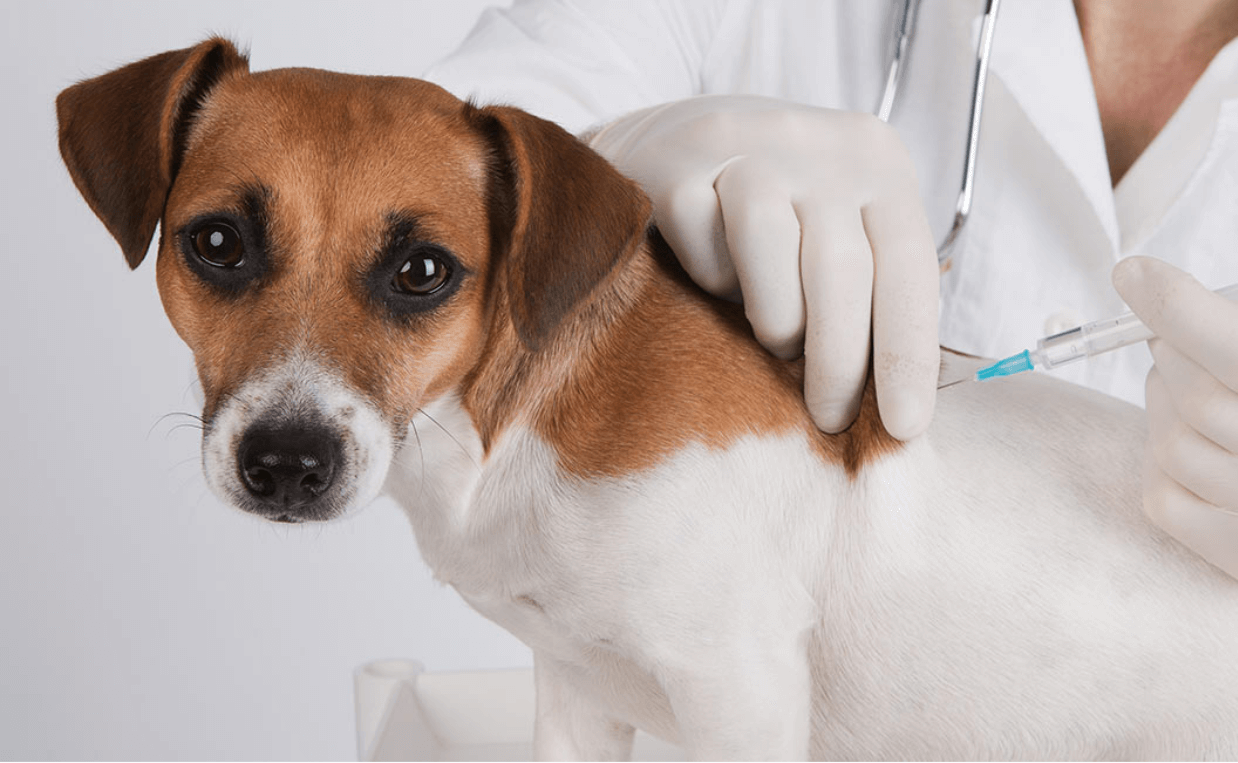 Dental vaccine
Contact your vet for the new dental vaccine for dogs. The vaccine, called the porphyromonas vaccine, has been developed to destroy the types of bacteria that cause dental disease in dogs. The vaccine is given every 6 to 12 months after a veterinary dental cleaning. Ask your veterinarian about it at your next visit. Click here to learn more about what you need to know about immunizing your dog.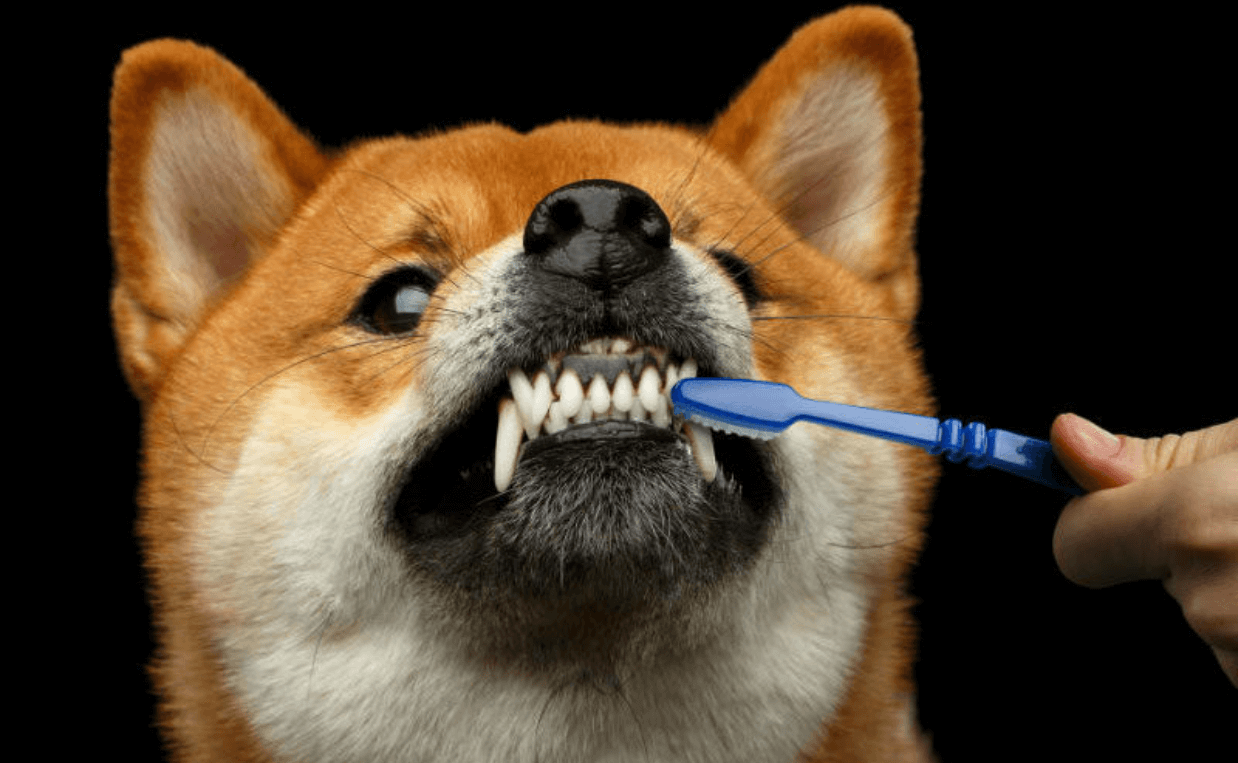 Brush your dog's teeth at home
Home brushing can make a significant difference in the dental health of your dog. Purchase a dog toothbrush and toothpaste from your vet and brush your dog's teeth daily. Use downward strokes on the outside of the teeth only. DO NOT USE HUMAN TOOTHPASTE to brush your dog's teeth. Human toothpaste contains chemicals that are harmful to your dog's digestive tract.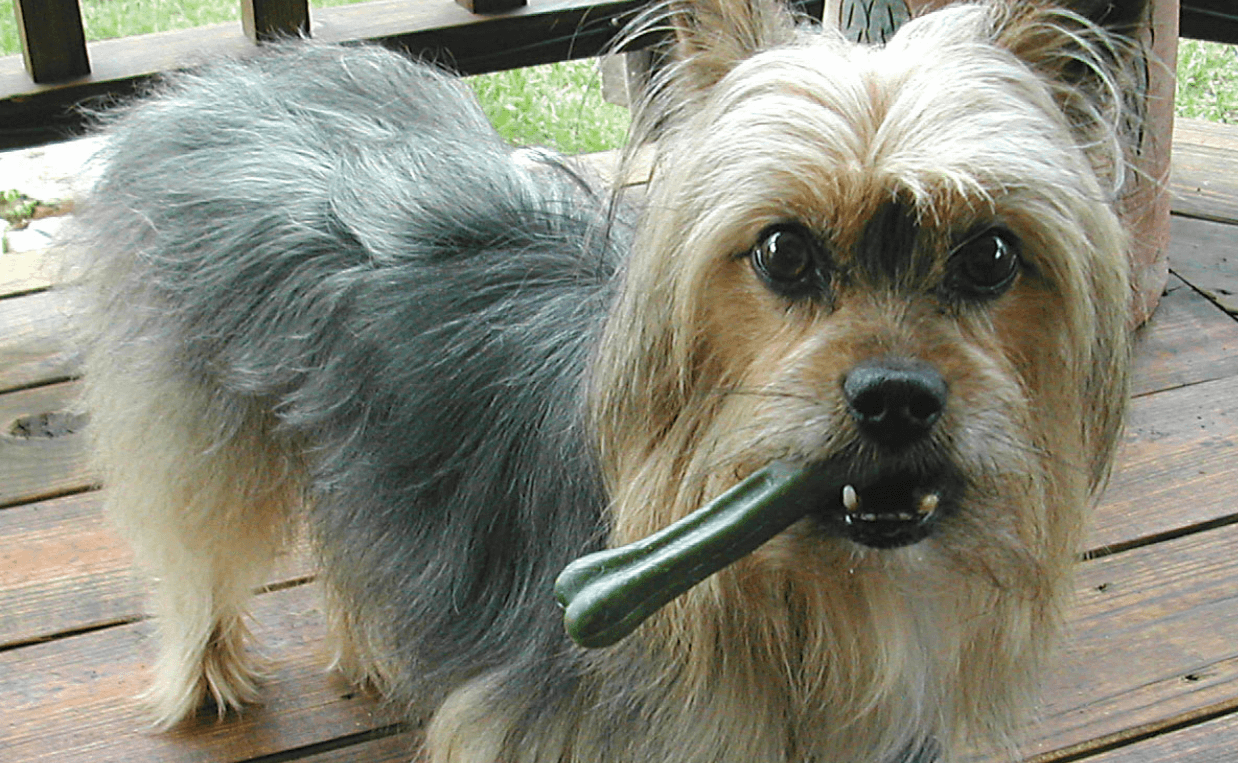 Give your dog chew toys and treats
Your vet can recommend the best chew toys and treats that are designed to help clean your dog's teeth as he or she chews on them. These specially-designed treats or toys can help reduce the amount of plaque that builds up on your dog's teeth. Just make sure you purchase the right size treats or toy that fits the size of your dog's mouth.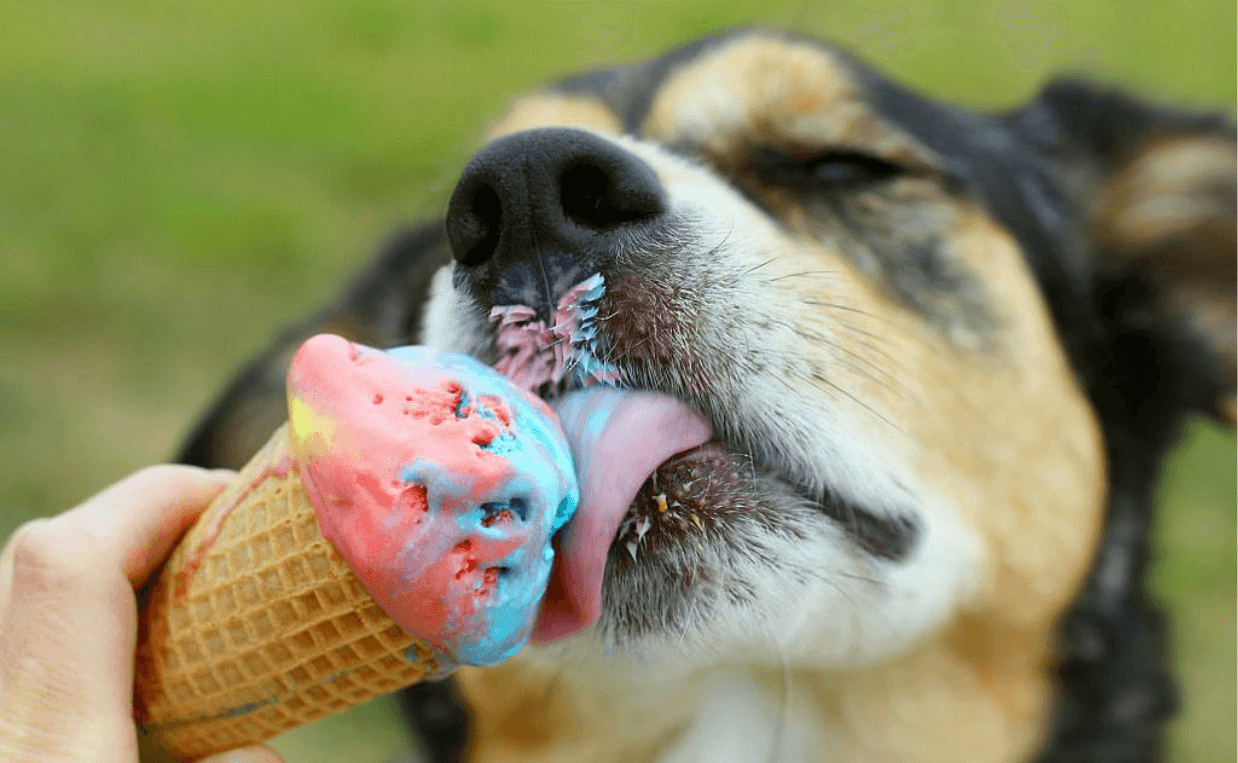 Avoid sugary treats
Just like humans, sugary foods produce bacteria in the mouth, which produces acids. Acids increase the loss of minerals in the enamel on the outer coating of the teeth, leading to dental disease and cavities.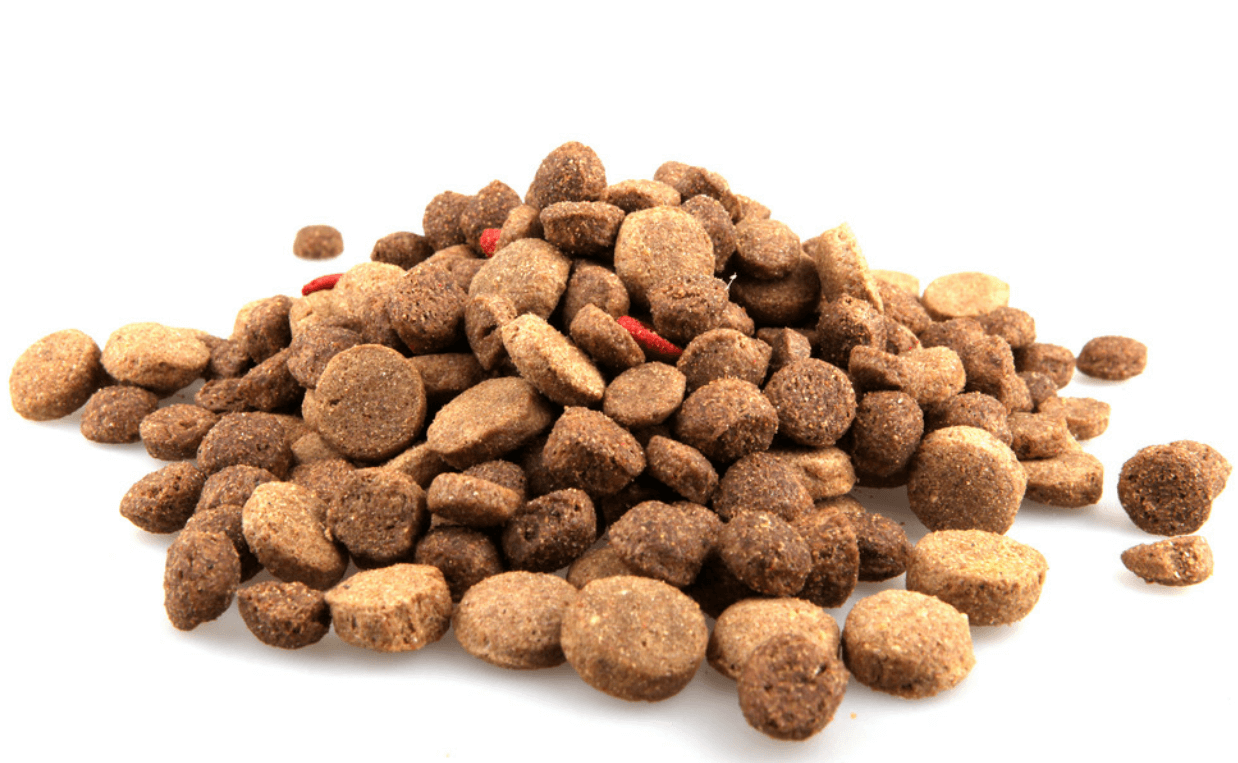 Give your dog kibble (hard food)
Kibble has been found to be beneficial for your dog's dental health because it scrapes the teeth clean as your dog chews it. Make sure you get the right size kibble for your dog's mouth size.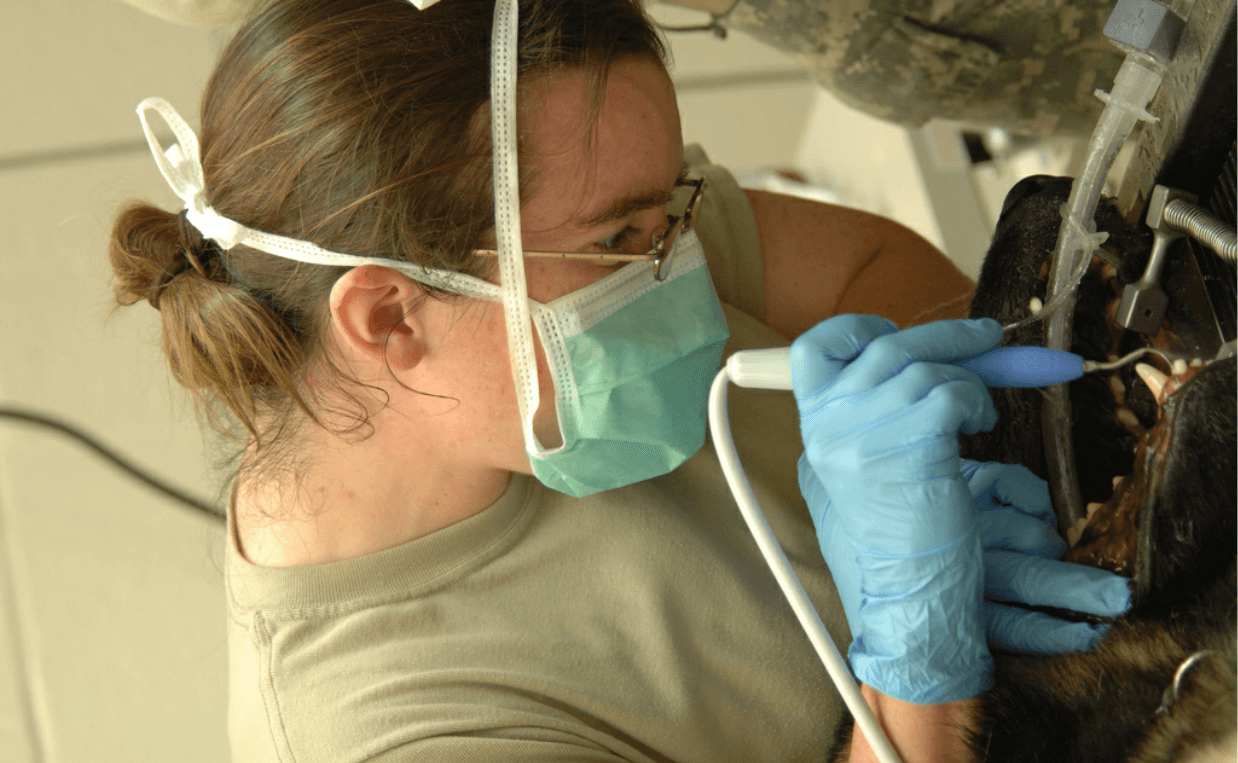 Schedule routine oral hygiene visits
Routine veterinarian dental cleaning visits where your dog is placed under light anesthesia for an ultrasonic dental cleaning procedure, inspection of teeth and gingiva and assessment of overall oral health are immeasurably beneficial to your dog's long-term health.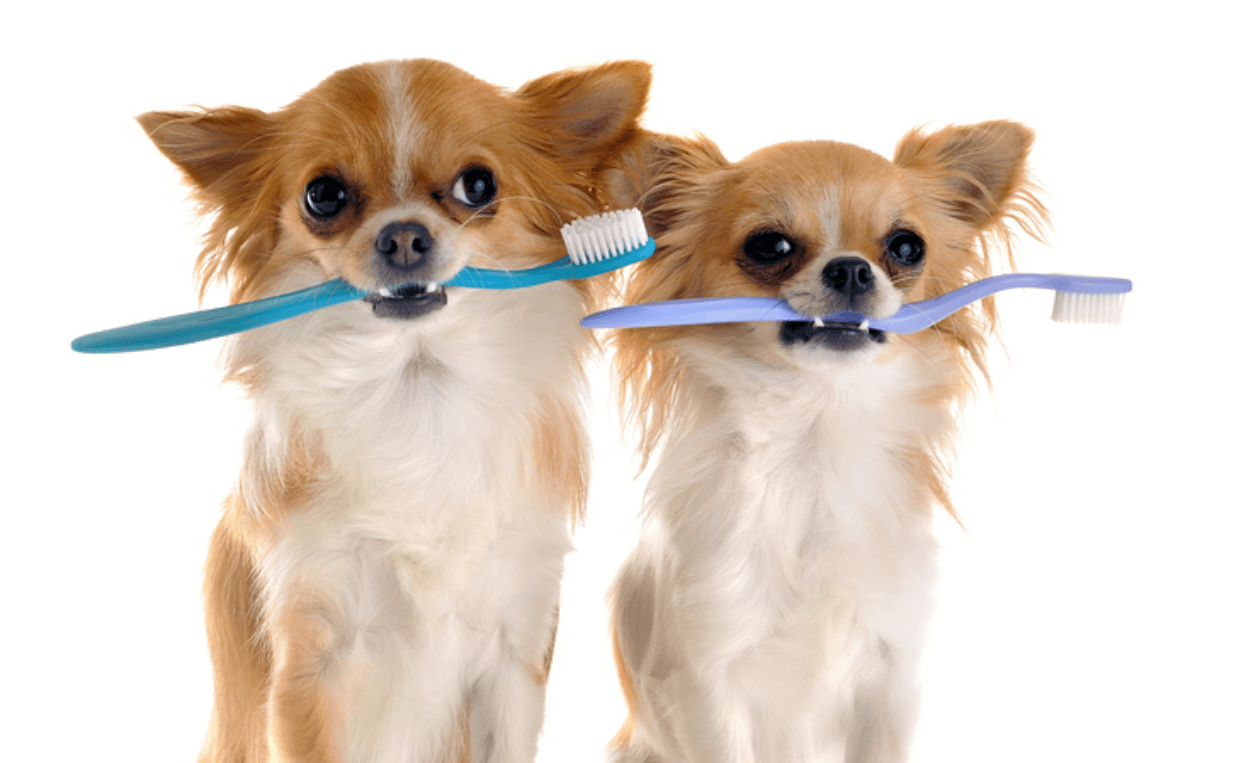 Keeping your dog's teeth clean and gums free from disease can help your dog live longer and enjoy a better quality of life. As loving dog owners, we need to pay close attention to our dog's oral health. With gentleness, patience and perseverance, we can provide the best oral care possible to prevent dental disease.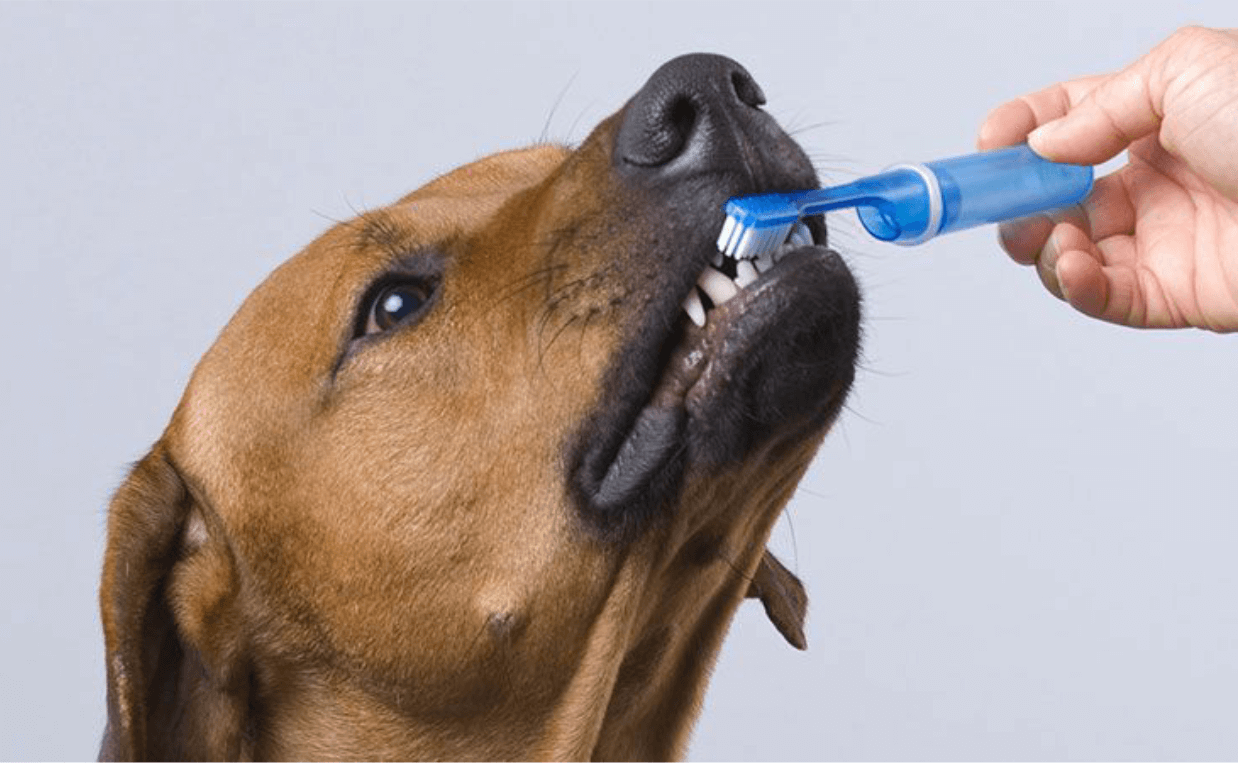 Our professional dog groomer, Chris, offers expert teeth brushing as one of the dog grooming services available here at Canine Campus. You can schedule a tooth brushing session with Chris as a standalone service or combined with other grooming needs. Contact us at 719-448-9600 to learn more about our teeth brushing and other grooming services, daycare or overnight kennel services. We'd love to hear from you!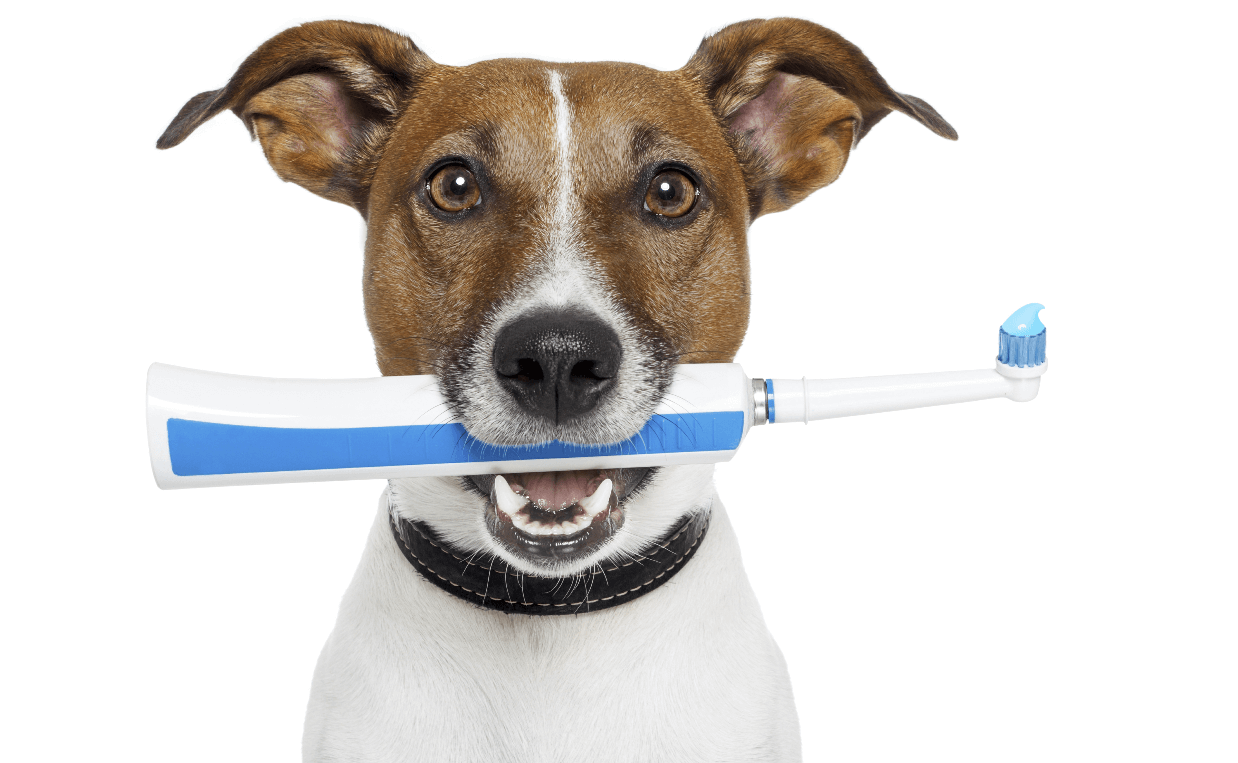 Do you brush your dog's teeth daily? If not, what would make it easier for you to incorporate this habit into your daily routine?