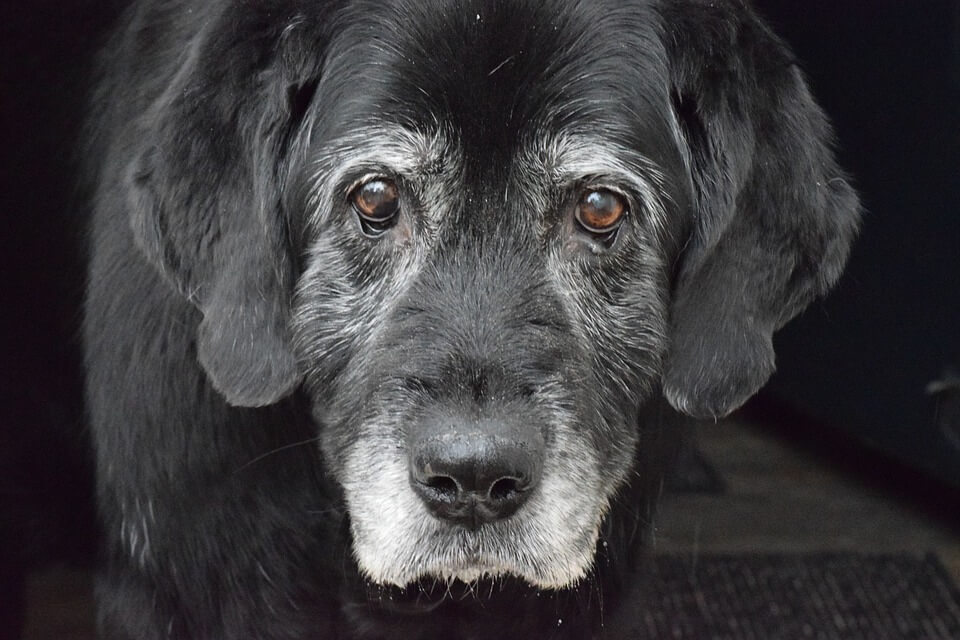 November is Senior Pet Month. Senior dogs experience changes just like we do as we age. Senior dogs sometimes have different care needs than younger dogs. Here are some tips to help you understand and accommodate those aging needs.
When Is Your Dog Considered a Senior?
There are various factors that play a role in how fast your dog ages. Genetics, nutrition and environment can all play a part in your dogs aging process. On average, a dog is considered a senior at 7 years old (in human years). Small breed dogs tend to age less quickly than giant breeds. For example, a Great Dane is generally considered to be a senior at 6 years of age, whereas a tiny breed, like a Chihuahua, would be considered a senior at age 8.
What to Expect as Your Dog Ages
Here are some common changes that you may see as your dog gets older.
Arthritis and Joint Pain
Your dog may develop arthritis or other degenerative diseases that may cause him to slow down. He may not want to play as long or might get tired more quickly during his walk than when he was younger. He may have a hard time getting up or may not be able to get comfortable when laying or sleeping. He may have a hard time going up and down stairs or getting in and out of the car.
Dental Disease
Without proper dental care, your dog may develop dental problems. If nothing is done to care for your dogs mouth, she may have a great deal of pain or may even lose some teeth. Dental pain may cause your dog to have trouble eating, leading to weight loss and a poor quality coat.
Chronic Conditions
Your dog may develop other types of diseases that are not uncommon for senior dogs, such as:
kidney disease
liver disease
heart disease
other types of chronic conditions that may cause weight loss.
Obesity
Some dogs tend to gain weight when they get older. Some dogs will get less active due to painful joints and body aches. Obesity is a major health issue for dogs of all ages, include seniors.
How to Care for a Senior Dog
Senior dogs have special care requirements. Here are 10 ways you can ensure your senior dog receives the best care possible.
Schedule regular visits with the vet.
Vet exams for a senior dog are very important. Your dog needs to be examined at least once a year to make sure you are aware of any diseases that may not be apparent.
Get an evaluation of your dogs body condition.
Its very important that you ask the vet to do a body condition evaluation. Body condition is crucial for determining whether your dog is at an ideal body weight or not. Ask your vet to show you what to look for so you can evaluate your dogs body condition at home.
Consider your dog's diet.
Older dogs need a high quality diet. Choose the right diet for your dog by learning to read the dog food label and selecting a diet that is appropriate for your dogs age and activity level.
Dont let your dog get overweight.
Just like with humans, dogs that are overweight have a higher chance of getting diabetes, heart disease, skin disease and cancer. Your vet will help you know what ingredients your dog needs in her food. There are even specialized diets for dogs that are overweight that contain less calories and are high in L-carnitine. An overweight dog needs a diet that has a balanced carb intake to keep your dog feeling full.
Feed your dog the right supplements.
You might want to fortify your dogs diet with fatty acids such as DHA and EPA, which can help with mobility. Supplements such as glucosamine and chondroitin are beneficial for older dogs joints, and may help prevent arthritis.
Adjust your dog's diet if he or she has a medical condition.
Heart or kidney disease warrants a special diet. Food that is lower in sodium is helpful for dogs with heart disease. For dogs with kidney disease, phosphorus, calcium and other electrolytes can help. Your vet is the best resource for helping to combat these medical conditions.
Brush your dog's teeth.
While it may seem silly to brush a dog's teeth, it is important to keep your dog's mouth and gums healthy. If you can't brush his teeth, consider dental treats and toys that help keep the teeth clean.
Give your dog plenty of exercise.
Older dogs need exercise too! However, your dogs exercise needs to be tailored to her needs.
Provide plenty of toys.
Project or puzzle toys are great for all dogs, including seniors. Project toys keep her mentally stimulated and slow down her food consumption. To learn more and get some ideas of great options, check out this post on Project Toys for Dogs.
Make special accommodations when needed.
Here are some accommodations you may want to consider for your senior dog.
extra soft bedding for dogs with arthritis
heated bed pads
steps and ramps for stairs or getting into or out of vehicles
carpeting or rugs with a rug gripper to help older dogs walk on slippery floors
ease the pain from injuries or arthritic pain with therapeutic dog leg wraps
be prepared for incontinence with dog diapers, training pads, waterproof dog bed cover and odor eliminators
lift your dog using a mobility harness (front and/or rear)
You love your dog and want the best for him. While a senior dog may require a little bit of extra tender love and care, the unconditional love you will receive from your dog will far outweigh the extra effort.
Your senior dog is always welcome here at Canine Campus. We make the extra effort to ensure your dog's comfort and help your dog get the exercise he or she needs while having fun interacting with the rest of the pack. Call us today at 719-448-9600 to schedule a time to visit and get signed up. Give your dog the best quality day care, boarding and grooming experience in Colorado Springs!